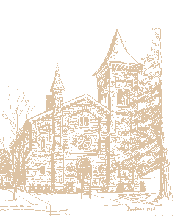 EARLY RELIGION IN TEXAS
Protestants Churches were not allowed to be organized in Texas until after it became a state. Roman Catholic was the only recognize Religion. In order to worship, they preached in the homes and prayed in secret.
It was the law of the Mexican government that all children be baptized in the Roman Catholic Church and married according to its religion.
The pioneer churches all included both black and white members, and often were used as schools.
AS TIME GOES ON I WILL ADD THE HISTORIES OF THESE CHURCHES THAT EXISTED
Methodist Episcopal Church South