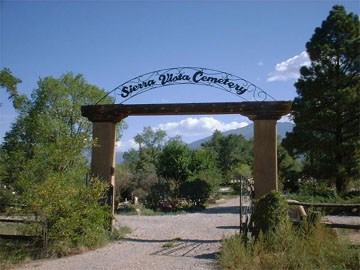 A breathtaking photograph of the scenic entrance to the Sierra Vista Cemetery in Taos County, New Mexico.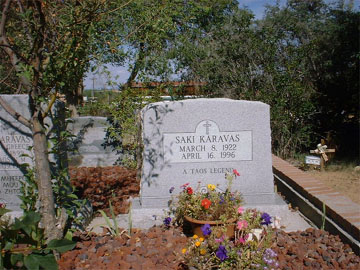 Karavas, Saki, March 8, 1922, April 16, 1996, A Taos Legend.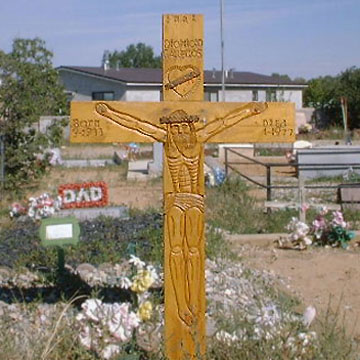 Galegos, Diomicao, 3-23-73, Jan. 19, 1977
A unique carving depicting Jesus or Lord our Savior on the cross.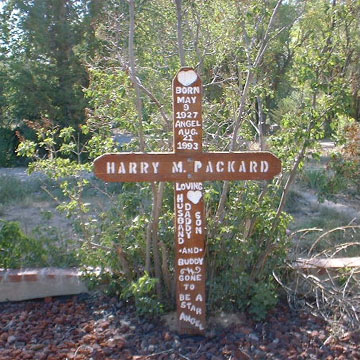 Packard, Harry M., May 9, 1927, Aug. 21, 1993, Loving Husband, Daddy, Son and buddy. Gone to be a star.