Sponsored by: LAGenWeb and

---
Directions for recording a Cemetery
(Hopefully Helpful Hints)
Cemetery Name:
Town:
County:
Directions:
Historical Marker: Perhaps you want to write down the information:
Pictures: If you can get the front entrance of the cemetery plus any unusual markers. This would be great.
History:
I have some ladies that have volunteered to type so please send me your information on each cemetery as soon as you are finished. After we get it typed, you can print out a copy for the library, Cemetery Association.
BTW = buried between Smith and Jones grave or ?
I would make a column like this
| | | | | |
| --- | --- | --- | --- | --- |
| Last Name | First Name | Birth | Death | Comments |
| Unmarked | One grave | Funeral marker | Unreadable | Btw Smith-Jones |
| Unmarked | Inf grave | - | - | Johnson plot |
| Unreadable | Two grave | Rocks | - | Btw Williams and Jones |
| Anderson | Joann | Jan 02 1910 | Dec 09 1950 | W/o Sam |
| Adams | George | - | Oct 26 1975 | Age 75-02-10 |
| - | - | - | - | - |
| - | - | - | - | - |
| - | - | - | - | - |
After you have made your form then print out as many sheets as you think you will need. Using this form will help you in case you have missed any information. Put a dash in column that doesn't have any information and that lets both of us know that no information is available. Make sure on Dates you use the same method. Using Jan 01 1900 is best, in order to keep material lined up. Three for the month, two for the day , 4 for the year.

If it is a double marker in comments you can use w/o (wife of) s/o (son of) h/o, sister of s/o. c/o Joe and Helen Anders, sometimes you will have married Feb 02 1934 This works also it you will used the same format for the Mon, day, year.

Unmarked (See Table) By doing this we can identify where the unmarked graves are because I am getting every day, information on who is buried in unmarked grave.

Using a table that will be easier to identify miss information and will let us also put in alpha order, if wanted

We will be able to type it for you, but write very careful so that we can read it. You can scan the cemetery and send me the jpg or send me the hardcopy.

OR Try using a video camera with a 3" viewable screen. Simply walk the cemetery in a particular pattern stopping at each grave for about 2 seconds, while on "record" then entire time. You will loose a little tape as you walk between graves, but this is easier than starting and stopping or even pausing in between graves. Shoot grainy markers at a slight angle, as this makes it easier to read on playback. For really bad markers take a little longer and verbally describe what's on the marker as well as video taping it. Once your finished recording, you can play and pause the video tape at every marker as you type in the information. Be sure to watch what you record in the screen while you are at the cemetery, to make sure the marker is in the frame. Sometimes you may think, "This is never going to be readable". But infact, sometimes a video taped picture is easier to read letters than actually seeing it with your own eyes.

When talking photos

I use a digital camera. or scan the photo. The photos are really large when I take them, almost 2 mgs. Great for printing, but not for sharing. I use Roxio Photo Suite 5 as my photo editing software, but you can resize photos with any photo editing software. I change the resolution to 640X480, or something close to that. When I scan photos, I scan them at 75 dpi if I'm emailing them, otherwise 300 dpi for printing. Thanks to Gena for helping us .

I MUST have information in Hardcopy form, I just do not have the time to read each marker and record it. Sorry


Hope this helps you and if you don't understand or have suggestions, please let me know.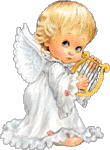 Gloria B.