Billy G. Simpson Obit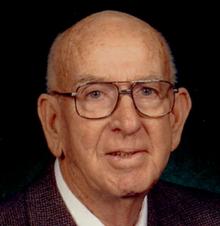 Mt Hope Cemetery, Jones Co. TX
Abilene Reporter News
Abilene, TX
Bill Simpson
Anson, Texas
Bill Simpson, 78, died Tuesday, April 7, 2009 at Anson General Hospital.
Funeral services will be 2:00 p.m. Friday, April 10, 2009, at the First Baptist Church with Dr. Tommy Culwell officiating. Burial will be in Mount Hope Cemetery, directed by Adams - Graham Funeral Home.
Born August 29, 1930 in Anson, Bill was a son of the late Billie Elmer and Velma Christine (Hill) Simpson. He was a U. S. Army veteran of the Korean Conflict and also served in the National Guard. Bill worked for the Texas Highway Department Engineers office in Anson when he met and married Ann Hammack, November 17, 1956. They later moved to Levelland where Bill worked for the Soil Conservation Service . Upon returning to Anson he continued to work for the Soil Conservation Service until his retirement in 1987. Bill also worked for the Anson ISD as Maintenance Supervisor until 1992. He developed an interest in genealogy and inventoried all of the cemeteries in Jones County and some in Haskell and Fisher Counties.
He was preceded in death by his parents, a grandson (Ian Daniel Moore), two sisters (Joann Jones and Frances Lynn Jordan).
Survivors include his wife, Ann Simpson of Anson, two sons Terry Simpson (and wife, Nancy) of Houston, Robert Simpson (and wife, Scottie) of Nocona; one daughter, Sharla Moore (and husband, David) of Midland; five grandchildren, Jacob Simpson, Tatum Crouch, McKenzie Simpson, Heather and Jonathan Moore, two sisters, Edith Revoir (and husband, Tom) of Abilene, Diana Massey of Bryan, TX., two aunts, Mazelle Honeycutt of Woodward, OK, Jacqueline Simpson of Abilene, four nieces and two nephews.
Family visitation will be 6:00 to 7:30 p.m. Thursday, April 9, 2009 at Adams-Graham Funeral Home.
---