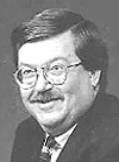 John Earl Goode

ODESSA John Earl Goode, 54, of Phoenix, Ariz., passed away October 31, 2004. He was born on August 30, 1950, in Alice, TX. He graduated from Permian in 1968 and went to the University of Texas, continuing to live in Austin until moving to Phoenix in 1995.
He is survived by his wife, Tanya Sue Goode; daughters, Kelly Lynn Goode from Austin, Kristy Kay and husband, Warren Goode-Artz, from Australia and Summer Pavliska from Austin; son, Chad and wife, Kerri Pavliska, from Austin; father, John T. and wife, Myrle, from Abilene and mother, Billie Sue Goode from Odessa; sisters, Julie and husband, Jim Brown, from Odessa and Annette and husband, Don McGee, from Cedar Hill; brother, Charlie Goode from Odessa; aunt and uncle, Eunice and Fred Frank; and six nieces and nephews and seven cousins.
Family will be receiving friends on Wednesday, November 3, 2004, from 7 p.m. to 8 p.m. at Sunset Memorial Funeral Home. Funeral services will be held on Thursday, November 4, 2004, at Sunset Memorial Funeral Home Chapel at 4 p.m. Interment will follow at Sunset Memorial Gardens. Memorials may be made to the American Cancer Society.
Funeral Services entrusted to Sunset Memorial Funeral Home.