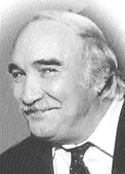 Jimmie Nelson Davis

ODESSA — Jimmie Nelson Davis, 63, passed through the Gates of Heaven, Monday, Sept. 27, 2004, to be with his Heavenly Father. While on earth he fought a long courageous battle, never loosing his Faith, nor his sense of humor.
Jimmie owned and operated Davis Body Shop Inc., a family business started by his father in 1958. He was born, May 22, 1941, in Picayune, Miss., to Ruby Lee Dickens and Thomas David Davis. He was preceded in death by both parents; two brothers, Wayne and Sidney; and a special nephew, David Wayne Davis, all of Odessa.
Jimmie served in the US Army for four years as a military policeman. Jimmie loved his family and friends and he will forever leave memories with all who knew him. He will always be remembered for his loving, caring ways; for his compassion, his generosity, his strong sense of values of right and wrong, both in his personal life and in his business. He will always be remembered for his sense of humor, his laughter and his gentle ways. He helped many people throughout the years. He will be greatly missed and his memory will never fade from our hearts or our minds. Everyone, especially his family, knew and loved him for the truly genuine man he was. Jimmie enjoyed watching God's Learning Channel, and other various religious programs. He was a member of First Baptist Church.
Jimmie married Delores Ann Plumlee, February 18, 1962, from that union two children were born, Cathy Annette Davis and Michael Nelson Davis. Although they divorced in later years, they still remained special friends and always helped to take care of one another. Jimmie leaves behind his daughter, Cathy Davis Imler, her husband, Kenneth Imler; grandson, Brandon Nelson McCulloch and his son, Michael "Mike" Nelson Davis, all of Odessa. He also leaves behind, one sister, Pamela Ramirez and husband, Esubeio of Henderson, Nevada, and one brother, Gene Davis, of Austin. A very special aunt, Vivian Stamps, whom he loved and depended on so very much during his last years. A very special sister-in-law, Sandra Plumlee Spoon. Mother and Father in law, John "J.C." and Dessie Plumlee. Also four special great nieces, Stephanie Jones, Alexis and Lauryn Spoon and Amanda Arnold whom he loved very much. He also leaves behind five nieces and nephews, Rhonda James, John Arnold, Sonny Spoon, Stephanie and Courtney Ramirez. Also left behind are his cousins, Sherry Spruill, Jan Truelock and Mary Grayson along with their families and many, many friends. He was considered "Paw Paw" to many children, who were warmed by his heart and his kindness. The family wishes to extend many thanks and to acknowledge the outpouring of sympathy during this difficult time. Your words of kindness and prayers are greatly appreciated. The family would like to also extend special thanks to Star Hospice of Odessa, and all of his care givers for their compassionate care, as well as their friendship, throughout this difficult time. Thanks too, to Rev. Don Swindell for his spiritual guidance and friendship and to Jay Neeves with Oxygen Resources for always being there, no matter what time, day or night. One final thanks to Sue Johnston, a longtime friend and RN, who made his last days as comfortable as possible.
God Looked around his garden and found an empty place. He then looked down upon this earth and saw your loving face. He put his arms around you and lifted you to rest. His garden must be beautiful for He always takes the best. He knew you were in pain and He knew you were in pain and He knew that you would never get well on earth again. He saw your path was difficult, He closed your tired eyes, He whispered to you "Peace be Thine" and gave you wings to fly. When we saw you sleeping so calm, so free of pain, we would not wish you back to earth to suffer once again. You've left us precious memories, your love will be our guide, you live through us, you will always be by our side. It broke our hearts to lose you, but you did not go alone. For part of us went with you on the day GOD called you home…
Jimmie will be laid to rest Wednesday, Sept. 29, 2004, at Sunset Memorial Gardens. Pallbearers will be Mike Pool, Tim Greeson, Larry Gerber, Bryan Vaughan, Gary Payne and Curley Lawson. Honorary Pallbearers will be J.D. Sharp, Charlie Waid, Rafael Camacho and Maurilio Cano. Funeral services will be held at Sunset Memorial Funeral Home Chapel, on Wednesday, Sept. 29, 2004 at 10 a.m. with Reverend Don Swindell officiating.