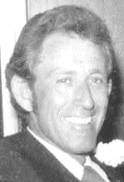 Ray Dean Blair

ODESSA — Ray Dean Blair passed away Sunday, September 26, 2004, at his home. He was born June 28, 1941, in Blackwell, Texas, to Johnie and Doris Blair. He graduated in 1959 from Monahans High School. He married June McDaniel on September 24, 1961. He was a Baptist.
He was a licensed master plumber for ECISD. He was a Master Mason, 32nd degree Scottish Rite Mason, York Rite Mason and Shriner. He worked 17 years for the Ector County Sheriff's Department reaching the rank of Captain and receiving the Tom Almond Award for outstanding service. He was a certified open water scuba diver, an instrument rated pilot, a licensed hunting guide and a fishing guide on Lake Amistad for many years.
He was preceded in death by his father, Johnie Blair. He is survived by his wife, June; daughter, Cheryl Gambell, her husband, Bill and their children, Henry and Michelle. Also son, Jon Dell Blair, daughter, Rayne Hall, her husband, Dean and their children, Cody, Casey, Emery and Zackerie; mother, Doris Blair of Monahans; and sister, Patsy Roberts and her husband, James, of Leander, Texas.
Funeral Services will be held at 2 p.m. Wednesday, Sept. 29, 2004, at Sunset Memorial Chapel with pastors Gordon Cox and John Lyons officiating. Masonic graveside services will follow at Sunset Memorial Gardens. Pallbearers include Terry Roberts, Darryl Roberts, Gary Weed, David Waldrop, Jan Brooks and Eldon Griffis.
Services entrusted to Sunset Memorial Funeral Home.