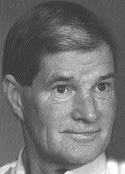 Billy Campbell

ODESSA — Billy Campbell, age 64, a long-time resident of Odessa, Texas, passed away Saturday, May 22, 2004, at Medical Center Hospital.
He was born on April 13, 1940, in Haskell, Texas.
He is survived by his mother, Joyce Laminack and step-father, Pete Laminack, both of Colorado City, TX; brother and sister-in-law, Wendell and Capel Campbell of Odessa; daughters, Debra Jones, Sintery Thickstun, and Trudy Anderson and husband, Steve, all of San Marcos; his daughter's mother, Reba Campbell; five grandchildren; six great-grandchildren; and his very best friend, Jimmy Jones.
He is preceded in death by his wife, Sherry Whitley Campbell.
Bill was a Baptist. He was a member of the Odessa Chuck Wagon Gang, the National Association of Realtors, the Texas Association of Realtors, the Odessa Board of Realtors and the West Texas Regional Multiple Listing Services.
He was an active real estate broker for Holly Sorrells Realtors Inc., and was Salesman of the Year for the Odessa Board of Realtors in 1977.
Services are scheduled for 11 a.m. today at Hubbard-Kelly Funeral Home. Burial will follow at Sunset Memorial Gardens.
Services entrusted to Hubbard-Kelly Funeral Home.