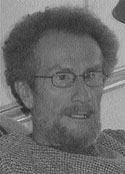 ODESSA — Jack Lee Hildebrand, 68, of Odessa passed away Friday, April 16, 2004, in Medical Center Hospital.
Graveside services were held at 1 p.m. Tuesday in Sunset Memorial Gardens with the Rev. Charles Tapley officiating. Jack was born March 12, 1936 in Des Moines Iowa to Glenn W. and Leota Hildebrand.
Jack served his country in the U.S. Navy. He was a Jack-of-all-trades by choice but did mainly plumbing and offset printing. Jack never met a stranger and he had the Gift of Gabb! His lifetime hobbies were roller skating, dancing, golfing, bowling, traveling, telling jokes and pulling pranks on family and friends. He loved to communicate with family and friends by way of his computer named "JSlowpoke67" 10-4.
He was always there to lend a hand. He will be greatly missed by family and friends. Jack was a member of VFW Post 4372, Odessa, Texas; ABATE of Iowa, American Bowling Congress, and Our Own Van Club of Des Moines, Iowa.
He is survived by his sons, Glenn Hildebrand and Dana of Midland, Troy Hildebrand of Omaha, Neb., David Hildebrand of Denver, Colo., and Jonathan Hildebrand and Debby of Des Moines, Iowa; his daughter, Robbin Hall and husband, Mike, of Ward, Ark.; sisters, Beverly Basinger and husband, Ron, of Sandy, Utah, and Letha Faler and husband, Everett, of Adel, Iowa; one brother, Glenn W. Hildebrand of Salt Lake City, Utah; nine grandchildren; four great-grandchildren; a host of nieces, nephews and good friends.
He was preceded in death by his loving wife of 40 years, Harriett M. Hildebrand; his father and mother; one grandson, Jason Frost; and one nephew, Tommy Basinger.
Pallbearers were Glenn Hildebrand, Scotty Hildebrand, David Hildebrand, Jaybo Hildebrand and Ronnie Donahue Jr.
Services entrusted to Sunset Memorial Funeral Home.