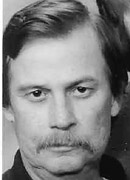 Steve Kelley

ODESSA — In Loving Memory of Steve Kelley.
Steve Wayne Kelley, of Odessa, departed this world on Feb. 6, 2004. He was 46.
Services have been scheduled for 2 p.m. Monday at the Frank W. Wilson Funeral Directors Chapel, with the Rev Jeff Cleere officiating. Interment will follow at Sunset Memorial Gardens.
Steve was born March 7, 1957, in Odessa to R.C. and Lillie Mae Kelley. He was a lifelong Odessa resident. Steve attended Ector Junior/Senior High and graduated from Odessa High. He then went on to become an electrician.
Although his time on this earth was short, Steve thoroughly enjoyed the company of his family and friends. Steve was a loving son, brother and companion who will be missed greatly. He will now be free of pain and suffering and is in a much more peaceful place. His family will be comforted by their many fond memories of Stevie, such as his many unusual pets and various activities as a child.
Steve was preceded in death by his mother, Lillie Mae, who is now waiting to receive him with open arms.
Steve will be greatly missed by his longtime friend and caregiver, Pat Benthin; his father, R.C. Kelley and wife Doris of Gadsden, Ala.; brother, Quinton Kelley and wife Pat of Odessa; sister, Barbara Long and husband Mickey of Odessa; many aunts and uncles; and numerous nieces, nephews, great-nieces and great-nephews, and great-great-nieces.
Pallbearers will be Mark Walker, Brian Long, Michael Long, Troy Kelley, Gary Arp and Charles Duke.
Services entrusted to Frank W. Wilson Funeral Directors.