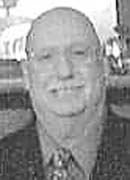 The Rev. David Lynn Howard
OA Jan 18 2004

ODESSA — The Rev. David Lynn Howard, age 55, passed away Friday, Jan. 16, 2004.
He was a beloved husband, son, father, brother, uncle and grandfather. He was born March 21, 1948, to Tom Edd and Nita M. Howard in Hobbs, N.M. He was the second of two children, attending school in Monahans and Wickett. In 1964, he and his family moved to Odessa. David graduated from Odessa High School in 1966. He attended Odessa College in the summer of 1972. He married Mary Lu Ellen Owens on July 30, 1972, and adopted her three sons, Jim Howard, Rick Howard and Stacy Howard. David started his career with Gulf Oil in 1974 and stayed with the company through buy-outs by Chevron and Dynergy until his death.
On Sept. 23, 2001, David was ordained at West Texas Odessa First Baptist Church. He was pastor of this same church. He was a loving man who sacrificed his time and money for all that knew him, spending all of his time on preparing sermons, visiting hospitals, nursing homes and home visits. He will be sadly missed and loved by all that knew him.
Services will be held at 10 a.m. Monday, Jan. 19, 2004, at Sunset Memorial Funeral Home Chapel with the Rev. Jimmy Braswell officiating. Burial will follow at Sunset Memorial Gardens.
The family will receive friends from 2 p.m. to 3 p.m. today at Sunset Memorial Funeral Home.
David is survived by his wife, Lu Ellen of Odessa; his eldest son, Jim Howard of Mansfield, Texas, his middle son, Rick Black of Ruidoso, N.M., and his youngest son Stacy Howard of Odessa; and daughter, Lynette Lamarque of Fort Worth, Texas. He is also survived by his mother, Nita Howard of Odessa; his brother, Tommy Howard of Arlington, Texas; and five grandchildren.
Pallbearers will be Jim Howard, Rick Black, Stacy Howard, Greg Lamarque, Alexander Black and Zachary Black.
Services are entrusted to Sunset Memorial Funeral Home.