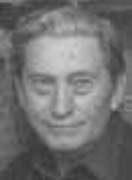 James Price Forrester Jr.
OA Jan 04 2004

ODESSA — James Price Forrester Jr., 82, of Odessa, passed away Wednesday, Dec. 31, 2003.
He was born Sept. 6, 1921, in Lawton, Okla. He had been a resident of West Texas for 40 years, moving here from Houston.
He married Norlane Jackie Glass in September of 1943 in Lawton and was a Medic in the Army in World War II. He worked for Gulf Oil Corporation where he was an accountant and retired with 40 years of service. He was a member of the Acacia Masonic Lodge #1414 and loved to travel and camp. He would spend his winters camping at Lady Bird Johnson State Park in Fredericksburg. Restoring old cars, and working on old Mustangs in particular was a hobby he enjoyed. He also was a Little League coach, and a DeMolay Dad. He loved helping others, and was dearly loved by all who knew him.
James was preceded in death by his mother, Jetty May White; father, James Price Forrester; wife, Norlane Jackie Glass Forrester; daughter, Lynda Norlane Jones; and son, Stephen Price Forrester.
Survivors include his son, Bradley S. Forrester and wife Sheri of Odessa; daughter-in-law, Olga Forrester of Odessa; son-in-law, Sherman Jones of Houston; nine grandchildren; and two great-grandchildren.
Visitation will be from 6 p.m. to 8 p.m. today at Sunset Memorial Funeral Home.
Services will be at 10 a.m. Monday, Jan. 5, 2004, at Sunset Memorial Funeral Home with the Rev. Jimmy Braswell officiating. Interment will follow at Sunset Memorial Gardens. Services are entrusted to Sunset Memorial Funeral Home.