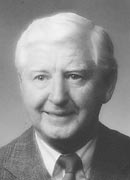 W. Carter Bryant

ODESSA — W. Carter Bryant, 73, of Odessa, surrounded by his loving family, passed away Friday, Jan. 30, 2004, at his residence.
He was born Sept. 7, 1930, in Powell, Texas, to Homer and Edel Jackson. He was a Christian/Baptist, a U.S. Navy veteran and worked in the insurance industry .
Mr. Bryant was preceded in death by his parents; and two brothers, Earl Bryant and Clyde Bryant.
He is survived by his wife, Julia C. Bryant of Odessa; one son, David Bryant and wife Andrea of Goodyear, Ariz.; five daughters, Donna Jackson and husband Rob of Gunner, Texas, Debbie Line and husband Kelly of Allen, Tammy Harris of Midland, Frances Wheeler and husband Joe of Tyler and Sandra Wilkerson of Burnett; two brothers, Harold Bryant and wife Dorothy of Amarillo and Wayne Bryant and wife Fayrene of Lubbock; one sister, Evelyn Robertson of Alabama; 12 grandchildren; and one great-grandchild.
We the family, would like to take this time, to express our utmost sincere gratitude to the staff at Home Hospice and especially Dr. Ramanathan for the wonderful and special care that was given to our Husband, Dad and GrandDad.
Services are scheduled for 11 a.m. Tuesday, Feb. 3, 2004, at Temple Baptist Calvery Chapel with the Rev. Jack Watkins officiating. Burial will follow at Sunset Memorial Gardens Cemetery.
Services by Odessa Funeral Home.