Bledsoe Cemetery
Inscriptions by Sheriff Jerry Hicks
Location: There is a highway department cemetery marker on the pavement, but you have to go through a barbed wire gate, then through a no-road pasture. It is located 0.9 mi. W of Bledsoe on Hwy 2182, then 0.5 mi. N onto private property.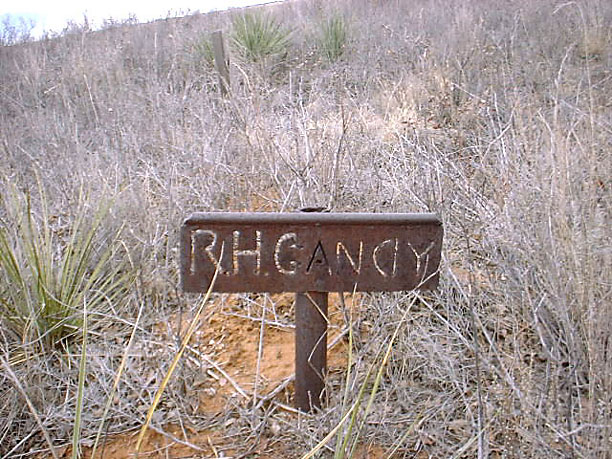 Last, First, Birth, Death, Comments
Petty, Joseph, April 17, 1845, June 9, 1927, "Tho I walk in the shadow of death I fear no evil." There is a Masonic emblem on the top of the stone.
Gandy, R. H., ?, ?, steel marker.
Three other temporary markers were unreadable at the time Sheriff Hicks surveyed this cemetery. Other markers may be buried by the blowing sand and brush.
---