Wheeler Cemetery #2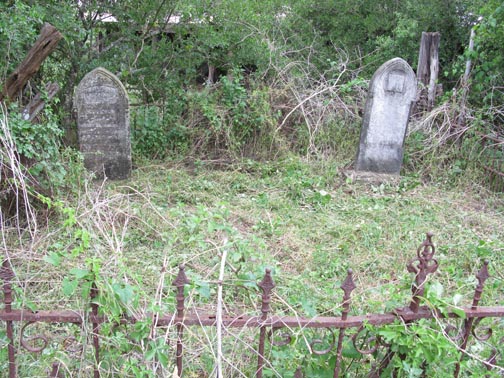 Wilson Co. Cemeteries of TX
Submitted by James Carroll Wheeler
The cemetery is located off Highway 87 (SE Main Street) about one mile southeast of downtown Stockdale. It sits in a pasture on private property near the last home of Daniel Milner and Lavinia Hunter Wheeler.
The Wheelers moved to Wilson County in the early 1880s, to be near their daughter, Emma Moore. Their entire married lives had been spent in Matagorda County, Texas where they parented eleven children. Tragically, nine of the children died at early ages, leaving only two surviving daughters by the time they moved to Wilson County.
Through the years there have been scattered reports that slaves might also have been buried in the plot. There are no grave markers or other evidence to support the existence of additional burials in the cemetery.
Wheeler Cemetery #2 Interments:
Wheeler, Daniel Milner
b. Apr 15, 1821 d. Dec 7, 1885
Wheeler, Lavinia Hunter
b. Jan 26, 1824 d.Jun 30, 1888
---