Wharton City Cemetery
Wharton County, Cemeteries of Texas
Submitted by Lois Kennedy
Cemeteries of Texas Coordinator: Dolores I. Bishop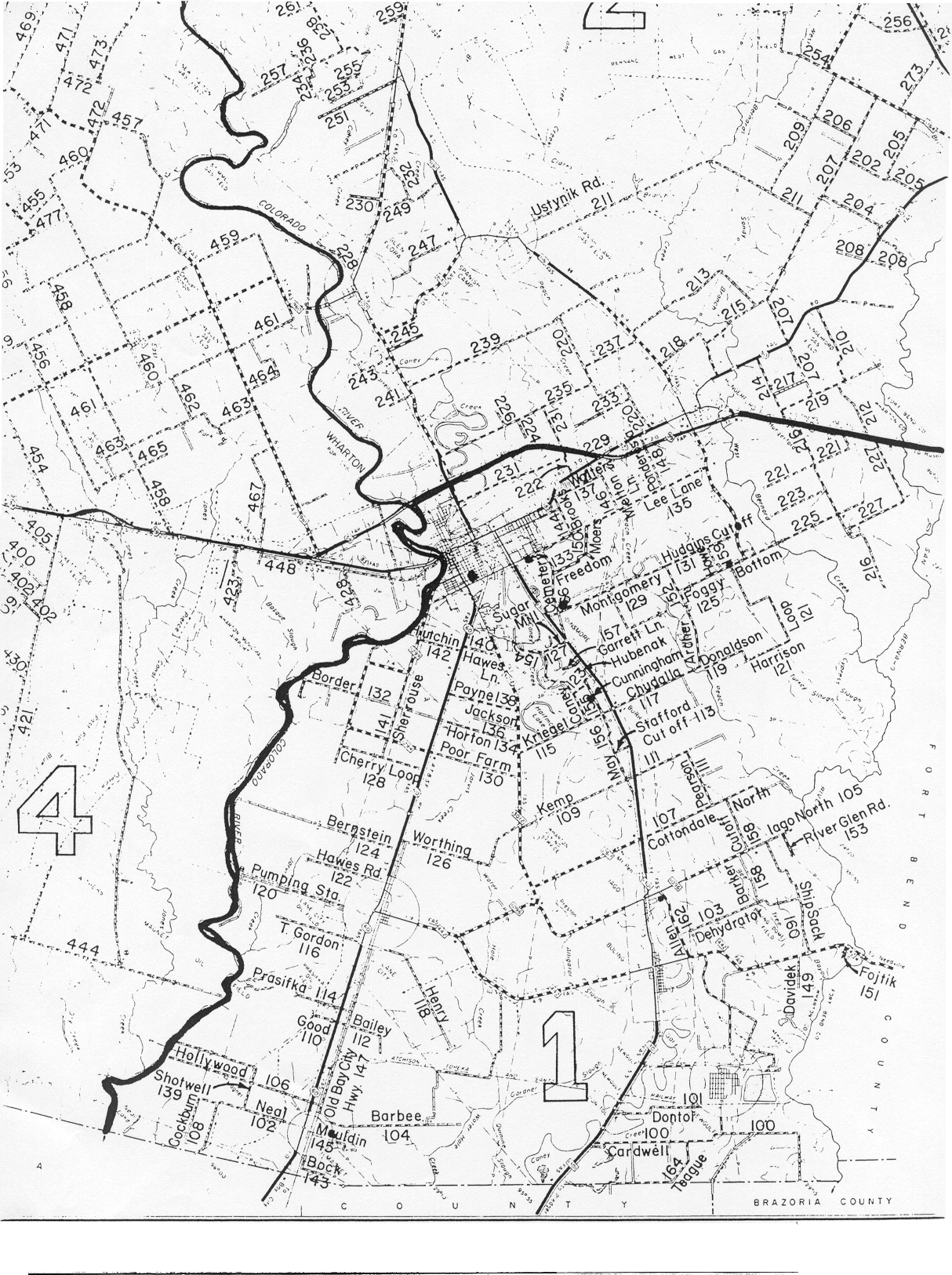 This cemetery is located in the city of Wharton. It is within the boundaries of Alabama Street, East Street, East Caney Street and Grove Avenue. The map at the end of the cemetery will give the sections as I have divided them. There is also a map supplied to me by Bob Stokes with the Wharton Funeral home and shows the old boundary.
Section 1 and part of section 2 apparently was the original cemetery. The oldest marker in that section is for Barbara Betts, the wife of Charles S. Betts. She died Jul 24 1843. Their daughter, Louese Morin Betts, died Aug 05 1843. Both deaths may have been from childbirth complications. There are many graves in this section with death dates from 1843.
The U.C.V. initials mean United Confederate Veterans. The name of the veteran will be on the marker.
Some of the foot markers, I think, have been used to mark unknown graves. I have shown those where I think they mark unknown graves by saying "foot marker only; grave site?"
The cemetery survey was done by Sammy Tise on Mar 10; by Barbara and Sammy Tise on Mar 18-19; And by Sammy Tise on Mar 22.
MAPS
| | | | |
| --- | --- | --- | --- |
| | | | |
| East-Central Ave | 1st-2nd drive | East Ave-1st drive | 1st- 2nd drive |
| | | | |
| Caney Street | 2nd-3rd drive | New Section | Black Cemetery |
There are 2904 Burials in the White Section
and also has a Black Section and a Mexican Section