White Rose Cemetery Obits
Van Zandt Co. Cemeteries of TX
Submitted by Elaine Nall Bay and Patricia Nall
| | | | | |
| --- | --- | --- | --- | --- |
| Last Name | First Name | Birth | Death | Source |
| Jamieson | John W. "Johnny" | September 14, 1923 | May 16, 2008 | Bonham Journal, Tuesday, June 10, 2008 |
| Johnson | Wesley Allen "Wes" | July 13, 1953 | April 23, 2008 | Plano Star Courier, Thursday, May 1, 2008 |
| Shaw | Doris | June 17, 1923 | May 17, 2008 | Rains County Leader, Tuesday, May 20, 2008 |
| Shaw | Doris | June 17, 1923 | May 17, 2008 | The Herald Banner, Sunday, May 18, 2008 |
Scroll down to view obits
---
White Rose Cem (Wills Point, Van Zandt Co.)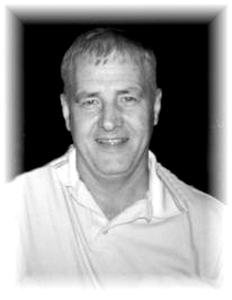 Wesley Allen "Wes" Johnson, 54, of Terrell, passed away on April 23, 2008, in a hospital in Terrell. He was born, July 13, 1953, in Biloxi, Mississippi, to James Clyde and Elsie Evelyn Allen Johnson. He was raised in Wool Market, Mississippi, where he graduated from Harrison Central High in Gulf Port, Mississippi.

Wes enlisted in the U.S. Army and served his country for seven years. He married Rhonda Magill, whom he was married to for 25 years. He attended Dallas Baptist College and worked as a youth director at the Metropolitan Tabernacle. Wes earned an Associate's degree in heating and air conditioning from Eastfield College in Mesquite. He worked for a short time with E-Systems and then Honeywell. For the past 21 years he has worked for Siemens Building Technologies, Inc., as a Senior Specialist in Automation Controls. Wes was a founding member of Lakeridge Bible where he ministered in the youth department and lead praise and worship for 20 years. He attended Center Point Bible Church for a short while, and later moved his membership to Lake Pointe Church in Rockwall. Wes was a part of the Recovery for Life program at Lake Pointe for the last seven years, where he found a passion to minister to hurting people. Wes participated in the Bill Glass Prison Ministry. He enjoyed playing the guitar, singing praise and worship, and being with family and friends. Wes was preceded in death by his parents, James and Elsie Johnson; sister, Johnnie Ruth McKay; and sister-in-law, Brenda Johnson. He is survived by his wife of 11 months, Pennie Kay Johnson of Terrell; sons, Ben Johnson of Lewisville and Brent Johnson of Rowlett; daughter, Brooke Johnson of Rowlett; step-daughter, Rebecca Byrd of Dallas; step-son, Clinton Byrd and wife, Jennifer, of Quinlan; one grandson, Bransen Byrd; brothers, Jim Johnson and wife, Betty, of Sunset, Fred Johnson of Sunset and Mitch Johnson and wife, Pam, of Nacogdoches. Visitation was Saturday, April 26, 2008, at Hiett's Lybrand Funeral Home in Wills Point. Services were at 2 p.m. Sunday, April 27, 2008 at First Baptist Church in Wills Point, with Revs. Tom Hill, Don Myers and Mike Williams officiating. Burial followed at White Rose Cemetery under the direction of Hiett's Lybrand Funeral Home in Wills Point. In lieu of flowers, memorials may be made to Recovery for Life Program at Lake Pointe Church, 701 E. Interstate 30, Rockwall, TX 75087. ~ ~ ~ Plano Star Courier, Thursday, May 1, 2008
---
Jamieson, John W. "Johnny"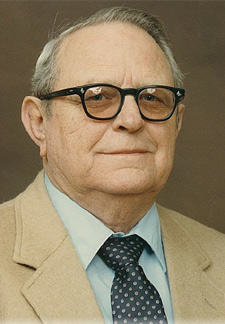 Funeral services for John W. "Johnny" Jamieson, 84, of Wills Point, were scheduled for 2 p.m. Monday, May 19 at First Baptist Church in Wills Point with Rev. Don Myers and Rev. Don Tisdale officiating. Burial followed at White Rose Cemetery under the direction of Hiett's LyBrand Funeral Home.
Johnny passed away May 16 in Tyler.
John Warren Jamieson was born September 14, 1923 in Wills Point to the late Thomas Vinson and Mable Gilmore Jamieson. He grew up in Wills Point and graduated from Wills Point High School in 1940. He served his country in the United States Army Air Force from 1942 to 1953. He served 46 months in the South Pacific Theater. Johnny was married to Juanita Alexander on June 14, 1946. He was recalled to active duty with the Air Force in 1948. He served four years in the S.A.C. operation. Upon Johnny's return home, he went to work at E-Systems in Greenville. He retired in 1989 and later went to work at Murrey Motor Company delivering cars and chasing automobile parts. Due to failing health, he was forced to retire again.
Johnny was a member of First Baptist Church in Wills Point. He worked with the youth for a number of years, serving as a bus driver on many mission trips including Mexico, Colorado, Tennessee, New Mexico and Florida. He served as secretary for Adult School Department for over 20 years.
Along with his parents, Johnny is also preceded in death by sister Jane Jamieson Langford, brother T.V. Jamieson Jr., and grandson Jarrod Jamieson.
Johnny is survived by wife Juanita Jamieson of Wills Point; son Warren Jamieson of Bonham; daughter Polly Clark and husband Gary of Lufkin; grandsons Rick Jamieson and wife Brooke of Dallas and Kyle Clark of Lufkin; granddaughters Casey Clark and Katie Clark, both of Lufkin.
Visitation was held Sunday, May 18 from 5 to 8 p.m.
Memorials may be made to First Baptist Church Youth Program of Wills Point or Children's Medical Center of Dallas. ~ ~ ~ Bonham Journal, Tuesday, June 10, 2008
---
Johnson, Wesley Allen "Wes"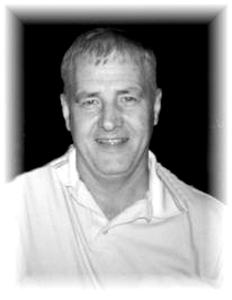 Wesley Allen "Wes" Johnson, 54, of Terrell, passed away on April 23, 2008, in a hospital in Terrell. He was born, July 13, 1953, in Biloxi, Mississippi, to James Clyde and Elsie Evelyn Allen Johnson. He was raised in Wool Market, Mississippi, where he graduated from Harrison Central High in Gulf Port, Mississippi.
Wes enlisted in the U.S. Army and served his country for seven years. He married Rhonda Magill, whom he was married to for 25 years. He attended Dallas Baptist College and worked as a youth director at the Metropolitan Tabernacle. Wes earned an Associate's degree in heating and air conditioning from Eastfield College in Mesquite. He worked for a short time with E-Systems and then Honeywell. For the past 21 years he has worked for Siemens Building Technologies, Inc., as a Senior Specialist in Automation Controls. Wes was a founding member of Lakeridge Bible where he ministered in the youth department and lead praise and worship for 20 years. He attended Center Point Bible Church for a short while, and later moved his membership to Lake Pointe Church in Rockwall. Wes was a part of the Recovery for Life program at Lake Pointe for the last seven years, where he found a passion to minister to hurting people. Wes participated in the Bill Glass Prison Ministry. He enjoyed playing the guitar, singing praise and worship, and being with family and friends. Wes was preceded in death by his parents, James and Elsie Johnson; sister, Johnnie Ruth McKay; and sister-in-law, Brenda Johnson. He is survived by his wife of 11 months, Pennie Kay Johnson of Terrell; sons, Ben Johnson of Lewisville and Brent Johnson of Rowlett; daughter, Brooke Johnson of Rowlett; step-daughter, Rebecca Byrd of Dallas; step-son, Clinton Byrd and wife, Jennifer, of Quinlan; one grandson, Bransen Byrd; brothers, Jim Johnson and wife, Betty, of Sunset, Fred Johnson of Sunset and Mitch Johnson and wife, Pam, of Nacogdoches. Visitation was Saturday, April 26, 2008, at Hiett's Lybrand Funeral Home in Wills Point. Services were at 2 p.m. Sunday, April 27, 2008 at First Baptist Church in Wills Point, with Revs. Tom Hill, Don Myers and Mike Williams officiating. Burial followed at White Rose Cemetery under the direction of Hiett's Lybrand Funeral Home in Wills Point. In lieu of flowers, memorials may be made to Recovery for Life Program at Lake Pointe Church, 701 E. Interstate 30, Rockwall, TX 75087. ~ ~ ~ Plano Star Courier, Thursday, May 1, 2008
---
Shaw, Doris
Graveside services for Doris Shaw, 84, of Quinlan, were held Monday at White Rose Cemetery in Wills Point with Bro. David Hammond officiating.
Doris passed away on Saturday, May 17, at Green Acres Nursing Home in Emory.
She was born on June 17, 1923, in Greenville, Miss., the daughter of Billy Henry and Inez Estelle (McIntire) Martin.
She married Clinton J. Shaw on August 21, 1948, in Dallas, and in 1952 they founded Protex Service.
She is survived by her husband; son, Douglas Maer of Greenville; two grandsons, Doug Maer and wife Kim and Damon Maer and wife Amanda of Charlotte, N.C.; and a great-granddaughter, Cora Maer.
She was preceded in death by her parents.
Quinlan Funeral Home was in charge of arrangements. ~ ~ ~ Rains County Leader, Tuesday, May 20, 2008
---
Shaw, Doris
QUINLAN — Doris Shaw, 84, of Quinlan passed away May 17, 2008, at Green Acres Nursing Home in Emory. Her graveside service, under the direction of Quinlan Funeral Home, is at 3 p.m. Monday, May 19, 2008, at White Rose Cemetery in Wills Point, with Brother David Hammond officiating. Visitation with the family is today from 3 to 5 p.m. at the funeral home. Doris was born on June 17, 1923, in Greenville, Miss., the daughter of Billy Henry and Inez Estelle (McIntire) Martin. She married Clinton J. Shaw on August 21, 1948 in Dallas and in 1952 they founded Protex Service. She is survived by her husband; son, Douglas Maer of Greenville; two grandsons, Doug Maer and wife Kim and Damon Maer and wife Amanda of Charlotte, N.C.; and a great-granddaughter, Cora Maer. She was preceded in her death by her parents. ~ ~ ~ The Herald Banner, Sunday, May 18, 2008
---