TRAMMEL CEMETERY
Rusk Co. Cemeteries of TX
Apr 23 2001
This cemetery is one of the 42 lost cemeteries found by Don and Becky Austin, and reported in Mary Frank Dunn's "Cemeteries of Rusk Co." But on Apr 23 2001, Edd, Albert, and Albert's wife, Jetta took me to this cemetery to record it for posterity in pictures.
Submitted and Photos by Gloria B. Mayfield, Rusk Co. CC

Location: This is north of the Old Board's Ferry Road, the Rusk County section,
which connected Henderson and Tatum via Harmony Hill (Nip and Tuck) and crossed the Sabine River at Board's Ferry. About one mile west of Dirgin Community, take private road

And walk about 4.10 of a mile and you will come to an old Homeplace
Just around the bend of the road you will come to Entrance to Trammel Cemetery, enter thru the small gate opening on the left, behind the little pine in the front.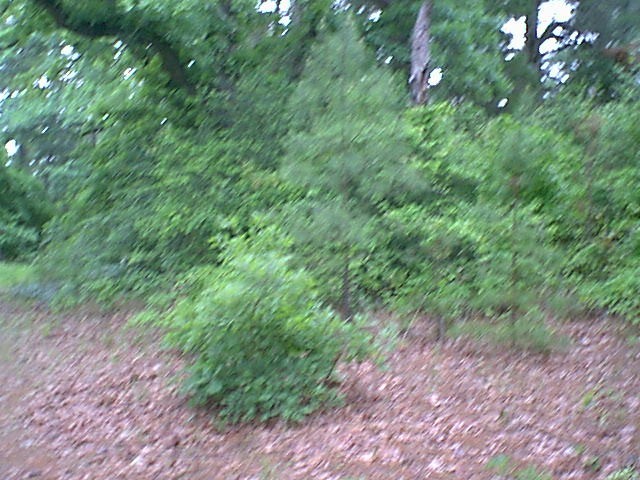 This is the Trammel Cemetery, enclosed with a iron fence and among a grove of cedar trees, some of which apparently serve as gravemarkers. There are believed to be about a dozen or so graves here, three which were identifiable (1970) but only two (2001), but we could identify a few by small depressions in the ground. The Trammel's buried here could have possibly been related to Nicholas Trammel, the ferryman for whom Trammel's Trace was named.

Earliest known grave: 1859 Latest known grave: 1872 Race count: All white, presumably


Identifiable graves:

Trammell, Rhoda A. - wife of Thomas J. Trammell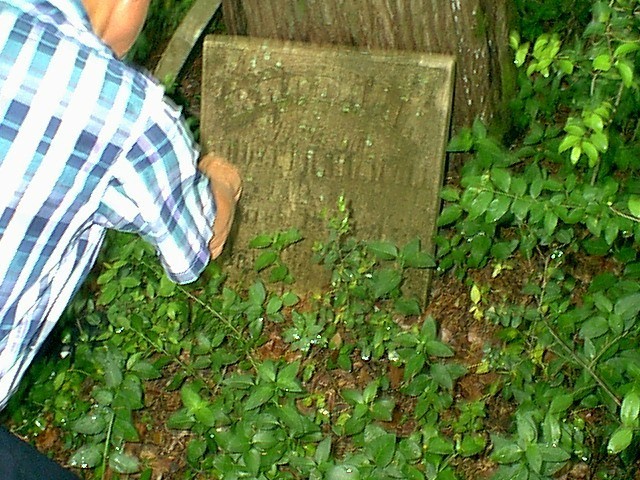 B Mar 13, 1817
D July 7, 1859


Trammell, Eugenius A. - son of T.J. & R.A. Trammell B Mar 12, 1849 (?)
D (?)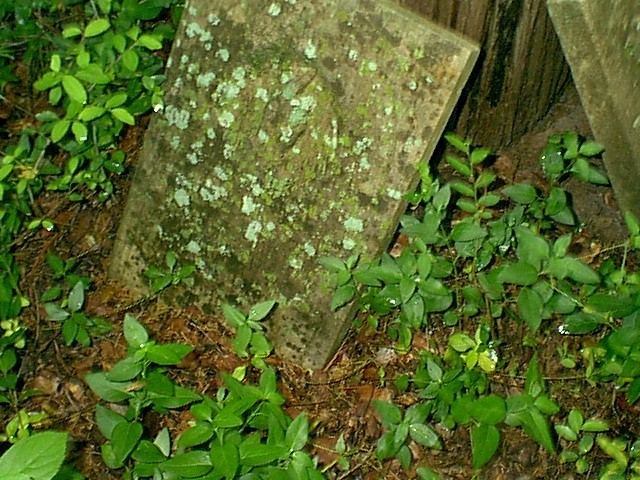 (2001, we couldn't find this marker)
Trammell, George Alford - son of T.J. & M.A. Trammell
D Sep 24, 1872
Age 15 mos & 4 days
There were several sinks, where it was apparent that a grave was located. One or two only by a rock

We also found an area about 6'X 8' was enclosed by a cedar post fence with chicken wire around it. The trees had grown up and no graves were visiable.
As I was finishing this page on the Trammel Cemetery the thought came across my mind, that perhaps, I was the only one to have pictures of this cemetery until now. gbm