Pruitt Cemetery
April 2001
Submitted & Photos by Gloria B. Mayfield, Rusk County Coordinator
Directions: Go East on Hwy 43 from Henderson and take a right on 2658, Go past the entrance gate of Martin Plant and then turn right on CR 2144. This is located on Private Land.
The Pruitt Cemetery was included in Mary F. Dunn,"Rusk County Cemeteries Vol II," this was also listed in Don and Becky Austin's Lost Cemeteries. But in April 2001, I had the pleasure of finding and visiting this cemetery, located on private property of the Taylors. Thanks to Edd & Wilma, Albert & Jetta, the Taylors for sharing this information.
Rocks mark three or more graves with no identification. This is a pretty setting on a small hill with only a few graves.
Pruitt, Mordecai John Born in Allen Co. Ky Jul 12 1849, died in Jackson Co., Ga April 17 1918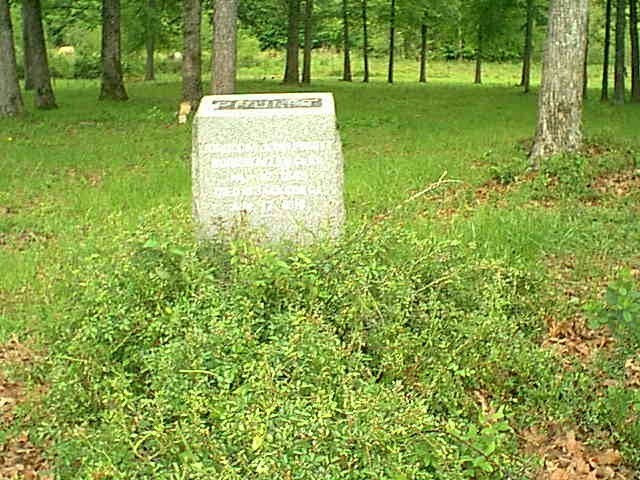 Mr. Pruitt died in Georgia but his body was brought back to Rusk Co. for burial. The small stone that you see over the left side is the marker of the Dunklin infant. There are several places marked with stones.
Dunklin, Lee, inf of J.T. & E.H. Aug 22 1883-Aug 30 1883
Watson, Inf of Mr. & Mrs M.E. ( This grave is unmarked, but was known to have been here.)
Albert said that his father told him of a grave of a Tramp that was also buried here. No name No date.