Cemeteries of Red River County Texas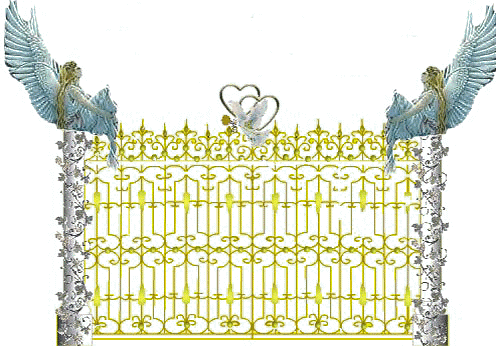 Last updated: August 03, 2009
If you would like to work on this project with us, Or if you have records
or photographs or links that you would like to share, please contact us. We would love to make them available to the world. If you have general questions about individuals or cemeteries, please use the Query Board or For queries when the county is not known, post here. Unknown Counties Query Board
Court House 2002 Clarksville, TX 2002 Court House 2002 J.D. Tippit HM
Photos by John DeBusk
Cemetery Name

Location
Submitter or Lookup
Map
Photo

Albion Cemetery

Bagwell

-

-

-

Avery Cemetery
Lydia
K Ford
-
-

Bachman Cemetery

-
-
-
-

Bethel Cemeterry

Fulbright

-
-
-

Blakeney Cemetery

Negley

-
-
-
Blanton Creek Cemetery (partial)
Bagwell
Rdwtr2003@aol.com
-
-

Bogata Cemetery

Bogata

-
-
-

Boxelder Cemetery

Boxelder

-
-
-

Brewster Cemetery

-
-
-
-

Calhoun Cemetery

-
-
-
-
Cedar Creek Cemetery (partial)
-
K Ford
-
-

Clarksville Cemetery

Clarksville

-
-
-

Collvins Cemetery

Avery

-
-
-
Coopers Chapel Cemetery
RR-Titus Ln
K Ford
-
-

Concord Cemetery

Clarksville

-
-
-

Dean Cemetery

Detroit

-
-
-

Detroit Cemetery

Detroit

-
-
-

Dillard Cemetery

-
-
-
-

Doak Cemetery

Dimple

-
-
-
English Cemetery (partial)
-
Rose Geihsler ,David L. Moore
NA
-

Evergreen Cemetery

-
-
-
-

Fairgrounds Cemetery

Clarksville

-
-
-

Fairview Cemetery

Clarksville

-
-
-

Fogelman Cemetery

-
-
-
-
Garland Cemetery (partial)

Annona

Rose Geihsler ,David L. Moore
NA
-

Gilliam Cemetery

Annona

-
-
-
Greer Cemetery
Kiomatia
-
NA
-

Halesboro Cemetery

Rugby

-
-
-

Haley Cemetery

-
-
-
-
Harris Cemetery
Corley
-
-
-

Hawley Cemetery

-
-
-
-
Harris Chapel Cemetery

Clarksville

Maribeth Buce & Barbara Weiss
-

Haywood Cemetery

-
-
-
-

Hebron Cemetery

Clarksville

-
-
-

Henrietta Cemetery

English

-
-
-
Hinson Cemetery
-

Highland Cemetery

Bogata

-
-
-

Hinson Cemetery

-
-
-
-

Holder Cemetery

Avery

-
-
-

Honeycutt Cemetery

-
-
-
-

Hopewell Cemetery

-
-
-
-

Jackson Cemetery

English

-
-
-

Jamison Chapel Cemetery

Clarksville

-
-
-

Johntown Cemetery

Johntown

-
-
-

Kanawha Cemetery

Kanawha

-
-
-

Lanes Chapel Cemetery

Clarksville

-
-
-

Leesville Cemetery

-
-
-
-

Liberty Cemetery

-
-
-
-

Lone Star Cemetery

Clarksville

-
-
-

Longstreet Cemetery

Detroit

-
-
-

Lydia Cemetery

Avery

-
-
-

Manchester Cemetery

-
-
-
-
Meeks Cemetery aka Freese-Barnes Cemetery
New Boston

-

-

-

Madras Cemetery
Clarksville
David Moore-Mac Wakefield
-

McCurry Cemetery

-
-
-
-

McKenzie Cemetery

-
-
-
-

McKenzie Chapel Cemetery

-
-
-
-

Miesch Cemetery

Clarksville

-
-
-

Mount Pleasant Cemetery

Bagwell

-
-
-
New Haven Cemetery
Dimple
Paula Raulston Duchesne partial
History

New Haven Cemetery

Clarksville

-
-
-

New Hope Cemetery

Detroit

-
-
-

New Shamrock Cemetery

-
-
-
-

NW Greer Cemetery

Kiomatia

-
-
-

Old Cedar Cemetery

-
-
-
-

Old Concord Cemetery

-
-
-
-
Old Shamrock Cemetery
-
-
-
-

Pine Hill Cemetery

Kanawha

-
-
-
Pope Spring School Cemetery
-
-
-
-

Rehobeth Cemetery

-
-
-
-

Rosalie

-
-
-
-

Riverview

-
-
-
-

Salem

Cemetery

Boxelder

-
-
-

Savannah

Cemetery
-
-
-
-

Scott Cemetery

-
-
-
-

Shawnee Chapel

Cemetery
-
-
-
-
St. Joseph's Cemetery
Clarksville
Maribeth Buce & Barbara Weiss
-
-

Syloam

Cemetery
-
-
-
-

Tinsley

Cemetery
-
-
-
-

Tucker

Cemetery

Tuggle Springs

Cemetery
-
-
-
-

Turner

Cemetery
-
-
-
-

Warthan

Cemetery
-
-
-
-

White Rock

Cemetery
-
-
-
-

Whiteman's Chapel

Cemetery
-
-
-
-

Wilkes

Cemetery
-
-
-
-

Williams

Cemetery
-
-
-
-

Woodland

Cemetery

Woodland

-
-
-

Wright's Chapel

Cemetery
-
-
-
-

Youngs Chapel Cemetery

Bagwell

-
-
-
If you have general questions about individuals or cemeteries, please use the Query Board or For queries when the county is not known, post here.
| | |
| --- | --- |
| | Cemeteries of Texas is an Independent Genealogy Resource organization dedicated to preserving and protecting the natural cemetery history of the great state of Texas. No claim is made to the copyrights of individual submitters. All work is published with permission, and is intended for independent genealogy research only. |
Help us by submitting your transcriptions and photos.
This page is a part of the Cemeteries of Texas project and all of the information here is FREE for you to use. If you are being charged to view/use any of this information, please contact

Copyright/page design by Gloria B. Mayfield 2000-2009