Panola County Genealogy Society receives Book
March 18 2003
Carthage, Panola Co. Tx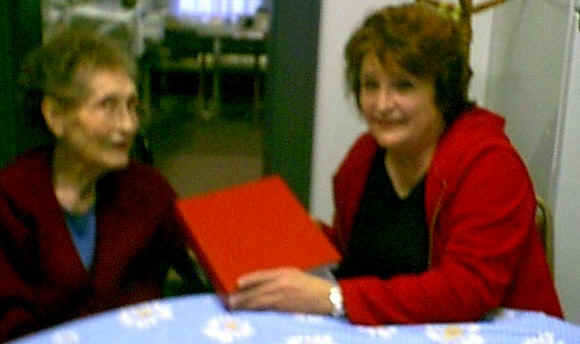 Photos by Gerry Graves
Gloria B. Mayfield presents Leila B. LaGrone will the new "Cemeteries of Panola Co. Tx "
The Cemeteries of Panola Co. Tx consists of 534 pages, approximately 26,700 names, birthdays, death dates, the cemetery were buried and other information when available

The book is available from Ericson Books, 1614 Redbud Street, Nacogdoches, Tx 75965-2936. Partial proceeds from the sale of the book will go to the Book Fund, to purchase new books for the library.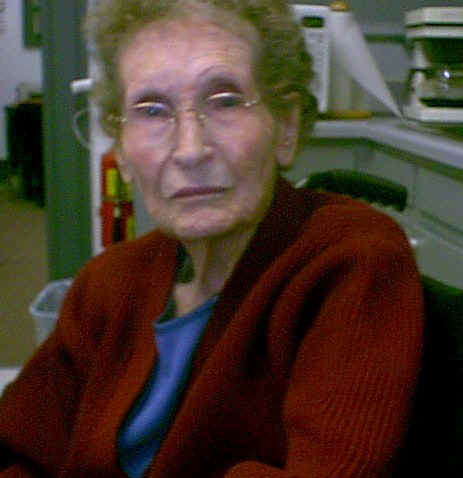 Mrs Leila B. LaGrone celebrated her 94th Birthday March 11, 2003
She has been and is still, the Backbone of the Historical Society and the Panola County Genealogy Society. Every Tuesday, Mrs. LaGrone is on duty at the Old Jail Library.