OLD BETHEL CEMETERY
Panola Co. Cemeteries of TX
Written , Photos and Submitted by Gloria B. Mayfield,
great-great-great-grandaughter of Isaac and Elizabeth Harper Reed
Located on Highway 315 from Carthage to Clayton, turn northeast at flashing light to CR 151 about 3 miles, to the Bethel Church on the right, cemetery is located on further down the road.
Rev Issac Reed, wife Elizabeth Harper Reed and son Isaac Reed Jr. are buried in Old Bethel Cemetery in Clayton. This is the site of the Reed Settlement, where Rev. Reed and his family settled in 1835. Memorial stones were chiseled from rock by the slaves and still mark the graves.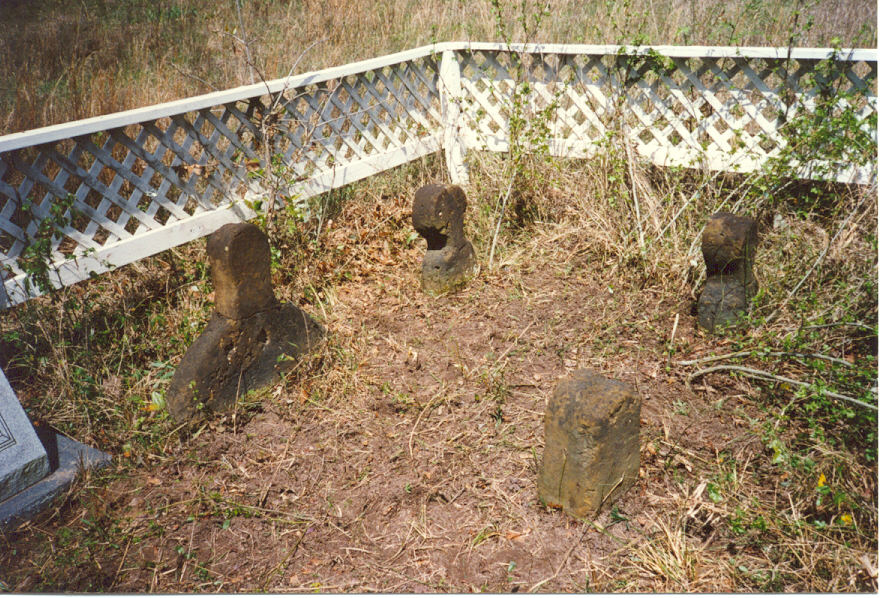 In 1936 the State of Texas erected a memorial marker to, "Rev Isaac Reed, Pioneer Baptist Minister, born in Tennessee. Came to Texas in 1834. Rev. Reed erected the Old North Church near Nacogdoches in 1838. In 1843 he erected Old Bethel Church. Killed by Indians In 1848" (Error, his son, Isaac Jr. was killed by Indians in 1838. Bethel Church was moved to its present location near Clayton Cemetery in 1874. Old Bethel Church is now a Negro Church and the Cemetery is still used. The original minutes of the organization have been preserved. There are many graves here, most are unmarked.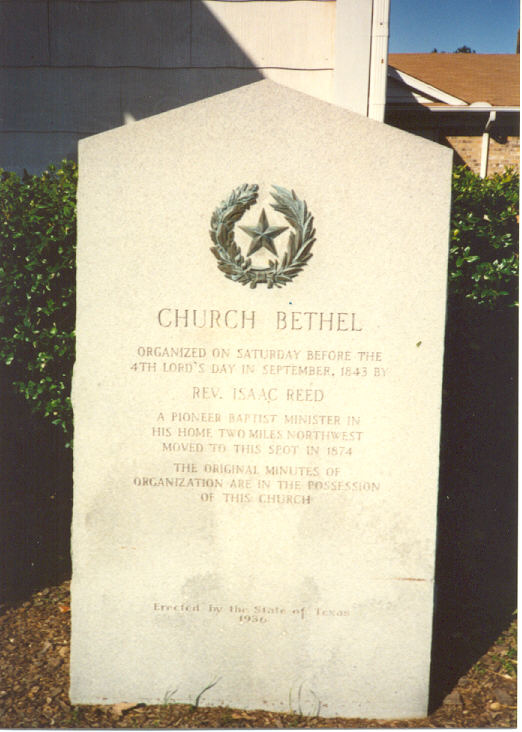 Isaac Reed, born June 6 1776 in Pendleton District SC. died December 1848 in Clayton TX

Elizabeth Harper Reed, born March 20, 1779 in Anderson Co. SC died after 1850 Clayton TX

Isaac Reed , Jr. born ca 1813 died 1838 Clayton TX