Chatt-Jesse Cemetery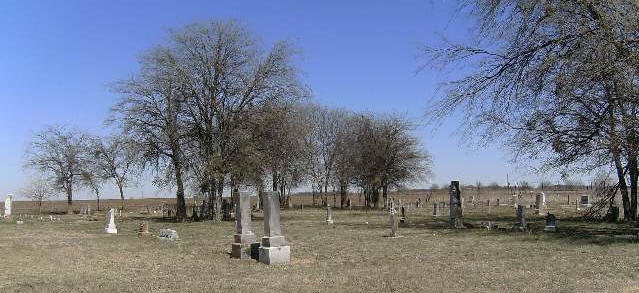 Hill Co., Cemeteries of TX.
CHATT-JESSIE CEMETERY ASSOC INC
412 E FRANKLIN ST
HILLSBORO, TX
76645-3022
Transcription by Mrs. Eugene Bottom and Mrs. Milford Willis
Photos by Mildred R. Greenstein
Directions:
The Chatt-Jesse Cemetery is off Interstate Highway 35W some four miles south of Hillsboro, TX. Take the Chatt Road exit and turn east on Hill Co. Rd 3111. The Chatt-Jesse Cemetery is about a mile from I-35W just before crossing the railroad.
Handbook of Texas Online
http://www.tshaonline.org/handbook/online/articles/CC/hrcev.html
CHATT, TEXAS. Chatt is off Interstate Highway 35 some four miles south of Hillsboro in central Hill County. It apparently was established about 1884, when it was named Jessie for Jessie McClure, a pioneer settler who built and operated a general merchandise store there. A two-story school was built on land donated by W. A. Ficklin in 1896. By the 1905-06 academic year the school had sixty-eight students and two teachers. A post office operated in the community from 1896 to 1910. The town apparently adopted the new name Chatt sometime after the tracks of the Missouri, Kansas and Texas Railroad arrived, because the line already passed through another Texas town called Jessie. Chatt was identified on the 1984 county highway map, but only a cemetery was shown at the site.
BIBLIOGRAPHY: Hill County Historical Commission, A History of Hill County, Texas, 1853-1980 (Waco: Texian, 1980). Brian Hart
| Surname | Given Name | Born | Died | Remarks |
| --- | --- | --- | --- | --- |
| Acree | Gordon | Oct 3 1910 | Feb 18 191? | s/o W. P. & H. T. |
| Akin | Freddy | Jan 17 1892 | Oct 5 1892 | s/o J. M. & Mary |
| Akin | Mary A. | Sept 25 1858 | Jul 13 1895 | w/o Jas. |
| Akin | Paris | Jul 27 1881 | Sep 14 1893 | s/o J. M. & Mary |
| Akins | W. M. | no dates | no dates | Co. H. Ala. Partisan Rangers, CSA |
| Ball | Laura Bell | | | |
| Blankenship | E. C. | May 4 1870 | Mar 12 1918 | |
| Blount | E. G. | Oct 4 1870 | Jan 2 1917 | |
| Blount | Martha | Aug 2 1881 | Feb 25 1952 | |
| Blount | Mrs. M. B. | Mar 31 1833 | Jun 21 1892 | |
| Blount | Percy D. | Sep 25 1891 | Nov 19 1910 | |
| Blount | Trixie Jane | Sep 26 1895 | Dec 31 1899 | d/o P. D. & Routh |
| Blount | W. G. | Oct 15 1821 | Feb 27 1896 | 2nd photo |
| Carroll | John Miller | Sep 14 1887 | Jun 15 1939 | |
| Carroll | Myrtle Laura | Aug 31 1889 | Aug 10 1967 | w/o John M. |
| Carroll | Morris S. | Sep 12 1912 | Sep 22 1912 | |
| Collins | Alfred | Nov 25 1852 | Aug 1906 | |
| Colvin | Charles S. | | | Age 34 yrs. |
| Colvin | T. A. | Aug 23 1816 | Oct 20 1897 | |
| Couch | Homer | Sep 22 1881 | Dec 26 1916 | |
| Curtis | Charles J. | Sep 10 1899 | Jun 21 1900 | s/o C. W. & T. F. |
| Curtis | Mary L. | Mar 4 1897 | May 18 189? | d/o W. H. & N. N. |
| Davis | Julia Taylor | Aug 5 1859 | Mar 10 1935 | |
| Dunn | Infant daughter | Nov 23 1888 | Apr 6 1907 | d/o W. W. & D. L. |
| Edwards | Ada L. | Feb 21 1893 | Oct 8 1899 | d/o H. H. & D. L. |
| Ficklin | Mrs. Eliza S. | 1833 | 1914 | |
| Ficklin | Fannie M. | Mar 24 1875 | May 30 1940 | |
| Ficklin | Jas Chalmer | Nov 8 1895 | Dec 1 1895 | s/o Joe & F. M. |
| Ficklin | J. P. | | | age 76 |
| Ficklin | Joseph P. | Apr 7 1855 | May 17 192? | |
| Ficklin | Lucille H. | Nov 7 1895 | Dec 11 1895 | d/o E. J. & Clara |
| Ficklin | Maggie J. | Jul 31 1885 | Feb 10 1886 | d/o E. J. & Clara |
| Ficklin | Margaret | May 28 1904 | | w/o J.P. 74 years old |
| Ficklin | Nina Mary | May 30 1900 | Oct 19 1900 | d/o E. J. & Clara |
| Glenn | V. T. | Jun 17 1880 | Nov 22 1913 | |
| Glover | Bertha May | Dec 2 1901 | Oct 28 1905 | d/o J. M. & M. J. |
| Glover | Inf | May 28 1898 | May 28 1898 | s/o J. M. & M. J. |
| Greenhill | Pearl | 1900 | Sep 25 1908 | born in Colbert Co., Ala |
| Hall | George L. | Nov 26 1840 | Jun 13 1897 | Co. B 19th S. C. Inf. CSA |
| Hall | Mrs. Kate | Aug 18 1850 | Dec 31 1916 | |
| Harwell | Mary Catherine | May 12 1919 | May 4 1919 | |
| Hays | James | Sep 1 1858 | Jul 22 1892 | |
| Hays | Vesty | Apr 2 1888 | Jul 26 1892 | |
| Hensley | Lydia | Jun 22 1804 | Feb 3 1892 | w/o John B. C. |
| Hensley | Lydia | Jan | | |
| Jackson | Eugenia | Jun 25 1843 | no date | |
| Jackson | Genie | Sep 11 1874 | Jul 24 1892 | d/o R. L. & E. A. |
| Jackson | Robert L. | Mar 30 1835 | May 29 1896 | |
| Jackson | Samuel Lee | Jan 16 1902 | Feb 22 1902 | s/o J. J. & B. L. |
| Jarnagin | Coriel | Dec 5 1904 | Sep 30 1905 | d/o C. P. & C. D. |
| Jennings | Carroll Prentie | Nov 19 1894 | May 17 1895 | s/o C. B. & E. |
| Jennings | Ollie | Dec 29 1889 | ? 29 1889 | d/o C. B. & Lizzie |
| Lair | Elsie E. | Dec 13 1903 | May 15 1905 | d/o J. W. & L. E. |
| Lewis | Guyanna | 1863 | 1940 | |
| Lewis | Alice V. | 1867 | 1939 | |
| Lewis | John | Jun 6 1893 | Sep 16 1897 | s/o G. A. & A. V. |
| Lewis | Baby | 1902 | 1902 | |
| Mathews | Edna | Jun 22 1874 | Aug 11 1907 | |
| Mauldin | Adeller | Jul 29 1876 | Jan 28 1907 | w/o J. W. |
| McGuire | Lula Opal | May 23 1908 | Nov 2 1915 | d/o J. L. & Maggie |
| Morgan | Eva | Sep 10 1907 | Nov 18 1908 | d/o M. D. & M. E. |
| Morgan | J. H. | Nov 27 1833 | Oct 30 1901 | |
| Morgan | William H. | Apr 9 1857 | Oct 7 1927 | |
| Mullins | | | | |
| Neal | Hubert Olen | Feb 22 1910 | Jul 12 1915 | |
| Neal | John | May 11 1862 | Jul 11 1889 | |
| Orr | Annie Lee | | | Can't read |
| Orr | Lelab | Feb 24 1889 | Apr 29 1891 | d/o R. L. & Mary |
| Phillips | M. A. | Mar 19 1859 | Aug 1 1911 | w/o J. T. |
| Phillips | Nancy | Aug 26 1836 | Nov 1 1919 | |
| Phillips | Powell C. | Mar 27 1896 | Oct 16 1931 | |
| Phillips | Infant | Apr 8 1909 | Apr 8 1909 | s/o W. C. & L. M. |
| Pritchett | Christopher O. | Oct 12 1860 | Mar 4 1930 | |
| Pritchett | Eugene W. | Jun 27 1886 | Feb 25 1900 | |
| Pritchett | Lillian | Oct 4 1895 | Feb 28 1912 | |
| Pritchett | Paschal H. | Oct 12 1893 | Sep 12 1894 | s/o C. O. & E. O. |
| Rafferty | Laura Ann | Nov 16 1863 | Aug 13 1929 | |
| Rafferty | William R. | Mar 8 1938 | May 18 1956 | |
| Reeves | Mary | 1921 | 1938 | |
| Roberts | Martha E. | Jun 27 1852 | Aug 19 1917 | w/o Wm. H. Roberts |
| Roberts | William H. (Henry) | Dec 4 1850 | May 2 1935 | husband of Martha E. |
| Robinson | America | ??? 15 1845 | Sep 25 1912 | w/o J.A. |
| Robinson | J.A. | May 08 1836 | May 05 1905 | h/o America |
| Robinson | Mattie | | 1907 | w/o John F. Age 67 |
| Robinson | W. C. | May 3 1880 | Nov 5 1915 | |
| Saylors | Frank C | | | |
| Saylors | Jennie | Jan 24 1869 | Jul 15 1904 | w/o H. C. |
| Saylors | Guy | Jul 7 1904 | Jul 14 1904 | s/o H. C. & N. J. |
| Selby | Alice | Oct 24 1905 | May 24 1978 | w/o W. E. |
| Selby | Owen E. | Dec 19 1846 | Jul 26 1890 | |
| Selby | Ruth A. | Mar 1 1853 | Sep 5 1906 | |
| Sherrill | A. B. | Nov 7 1870 | Oct 18 1911 | |
| Sherrill | Emma F. | May 22 1871 | Oct 23 1955 | |
| Stowell | Miss Sarah H. | 1831 | 1905 | |
| Talley | Mattie Fay | Mar 17 1897 | May 24 1899 | d/o H. D. & May |
| Taylor | Essie Lee | Dec 23 1883 | Aug 22 1905 | |
| Taylor | J. E. | Jun 11 1859 | Jan 31 1905 | |
| Taylor | Sally A. | Jun 10 1830 | Jun 19 1907 | w/o S. |
| Taylor | W. E. | May 10 1879 | Feb 25 1914 | |
| Terrell | Rosa J. | Apr 27 1877 | May 6 1914 | |
| Terry | Alice | Mar 31 1888 | Nov 18 1889 | d/o J. S. & N. R. |
| Terry | John L. | Dec 14 1819 | Sep 20 1898 | |
| Terry | Lydia Hensley | Jan 4 1896 | Jun 11 1898 | d/o J. S. & Nellie |
| Terry | Lydia | Sep 13 1871 | Oct 31 1892 | d/o J. L. & Sallie |
| Terry | Sally A. | Jun 11 1832 | Oct 3 1902 | w/o J. L. |
| Thomas | Mary E. | Jan 1 1857 | Aug 21 1908 | w/o W. C. |
| Turner | I. | no dates | no dates | |
| Watson | Annie Marie | | Jun 10 1899 | d/o D. D. & M. A. |
| Whitlock | Finis C. | Sep 9 1892 | Mar 20 1901 | s/o W. A. & C. A. |
| Wilburn | Hester | Mar 12 1894 | Apr 4 1907 | d/o M. C. & M. L. |
| Willingham | James M. | Oct 22 1858 | Jun 12 1915 | |
| Wilson | E. Gilford | Jun 24 1910 | Mar 24 1912 | |
| Wilson | Mattie L. | Mar 11 1864 | Feb 18 1912 | |
| Young | Mike | 1863 | 1925 | |
| Young | Fannie | 1865 | 1950 | |
| Young | W. P. | Nov 28 1893 | May 29 1911 | s/o M. C. & S. F. |