Willow Wild Cemetery Obits
Fannin Co. Cemeteries of TX
Submitted by Elaine Nall Bay and Patricia Nall
Scroll down to Find Obit
| | | | |
| --- | --- | --- | --- |
| Name | Birth | Death | Source |
| Barker, Wesley Earle | Nov. 16, 1948 | ---- | The Leonard Graphic, June 2007 |
| Littrell, C.R. "Red", Jr. | August 16, 1930 | May 3, 2008 | Bonham Journal, Tues, June 10, 2008 |
| Todd, Lucille Henry | Aug. 16, 1918 | Feb. 21, 2007 | The Leonard Graphic, March 2007 |
| Vaughn, Alice Marie | December 29, 1935 | May 23, 2008 | Bonham Journal, Tues, June 10, 2008 |
Obituaries
---
Barker, Wesley Earle
Funeral services for Wesley Earle Barker of Bonham, Tex., age 58, were conducted Saturday, June 23rd at 10 a.m. at the Turrentine-Jackson-Morrow Funeral chapel in Leonard with Toby Soechting and Charles Wrenn officiating. Burial was in Willow Wild Cemetery at Bonham.
Mr. Barker was born Nov. 16, 1948, the son of J.W. and Alene Barker. He was a drafting teacher for Sherman Independent School District and a member of the Leonard Church of Christ. Mr. Barker was a former member of the Leonard Volunteer Fire Department, Kiwanis Club, VATAT (Vocational Agriculture Teachers of Texas) and VICA.
Mr. Barker had taught school at Duncanville, Leonard and Sherman. He was principal at Leonard High School in the 1970s. He also owned and operated Barker Building Supply in Leonard in the 1970s and a drafting business called Wes Barker Designs.
He is survived by his wife, Bettye Ann Barker of Leonard; his parents, J.W. and Alene Barker of Bonham; sons, Zane Wesley Barker and Jay Griffitt Barker, both of Bonham, and Corporal Ted Allen Barker of Kailua, Hawaii; brother, Stan Barker of Leonard. ~ ~ ~ The Leonard Graphic, June 2007
---
Littrell, C.R., Jr. "Red"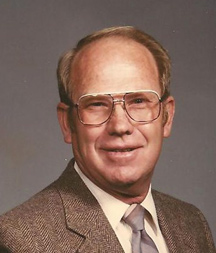 C.R. "Red" Littrell, Jr. of Bonham, Texas, died Saturday, May 3 at his home, surrounded by his loving family, following a long battle with multiple myelona. Visitation was held at Wise Funeral Home in Bonham on Tuesday, May 6, from 6-8 p.m. The funeral was at 2 p.m., Wednesday, May 7, at the Wise Funeral Home Chapel with Brother Chris Littrell officiating. Brother James Henry assisted with the service. Burial followed in Willow Wild Cemetery.
The son of C.R. Littrell Sr. and Wilma Lamb Littrell, Red was born in Marlow, Oklahoma on August 16, 1930. He met his future wife, Dorothy Mack in Borger, Texas, and they married on June 4, 1949 in Borger. After living in Borger and Denton, the couple settled in Bonham in 1973. A well-known civic leader, Red and his wife owned and operated Red's Body Shop until his retirement in 1995. His slogan was, "May I Have Your Next Dent Please."
He was a longtime member of the Bonham Kiwanis Club, and a Mason, belonging to Constantine Lodge No. 13. He was also a member of Scottish Rite. During his years in Kiwanis he was awarded Bonham Kiwanian of the Year - 1983 and Layman of the Year - 1985 by Kiwanis International, Texas-Oklahoma District. He served as President of the Bonham Kiwanis Club from 1990-91. He was also a longtime member of the Bonham Koffee Klub that met for many years at First Christian Church, later moving to McDonald's. He and Dorothy were members of First Christian for 28 years and were current members of the Gober Baptist Church.
His hobbies included gardening, yard work and playing baseball with his grandchildren. He loved his family and had many friends. A man, who always had a smile on his face, Red showed God's character in his love for others by his many acts of kindness.
He is survived by his wife, Dorothy Littrell of the home; daughters and husbands, Sherri and Alan Stottlemyre of Denton, Rhonda and Don Granger of Ostego, Minnesota. and Stacy and Ricky Roberts of Gober; son and wife, James and Paula Littrell of Denison; brothers, Luther Littrell of Telephone, Melvin and Mary Littrell of Sulphur Springs and Donald and Kathy Littrell of Telephone; sisters, Jackie Littrell of Lawton, Oklahoma, Ruby Eaton, and husband, Craig, of Denison and Geraldine Cross of Telephone; grandchildren, Dickey Stottlemyre, Monica Cahill, Chris Littrell, Tamra Tucker, Amber Hildebrand, James Granger, Mindy Roberts, Nathan Roberts; 12 great-grandchildren, several nieces and nephews and many friends. He was preceded in death by his parents, two brothers, and a granddaughter, Kristen Henderson.
Grandsons Dicky Stottlemyre, James Granger, Nathan Roberts, Bear Cahill, Terry Tucker and Todd Hildebrand served as pallbearers.
Honorary pallbearers were Donald Smithson, Bob Edwards, Rick Edwards, Michael Erwin and Jerry Polston. ~ ~ ~ Bonham Journal, Tuesday, June 10, 2008
---
Todd, Lucille Henry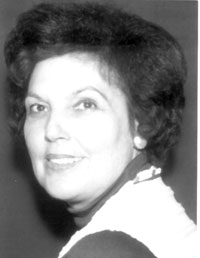 March 1, 2007 - Funeral services for Lucille Henry Todd, age 88, of Bonham, were held at 10:00 a.m. Saturday, Feb. 24, 2007 at First Baptist Church of Bonham under the direction of Wise Funeral Home.
Burial followed in Willow Wild Cemetery. Lucille passed away Wednesday, Feb. 21, 2007 at her residence after a lengthy illness.
Lucille was born Aug. 16, 1918 in Leonard, Texas, daughter of the late Alexander Hamilton Henry and Delia Taylor Henry. She was a 1935 graduate of Leonard High School and worked for the F.B.I. in Washington, D.C. during WWII. She was a Texas Department of Cosmetology inspector for thirty years.
Lucille married G. W. Todd, Jan. 22, 1956 in Blanton Chapel Methodist Church in Leonard. She was a member of First Baptist Church in Bonham where she enjoyed her Bible studies. She was also a member of the Eastern Star.
She was preceded in death by her husband on Mar. 17, 1997; a brother, Olen Henry and a sister, Ima Henry.
Surviving are: daughter, Judy Clark Monroe and husband, Jim of Plano; sisters, Ilene Rodgers and husband, Joe of Trenton and Morene Sudderth of Greenville; grandchildren, Jeff Clark and wife Deanne and Jennifer Clark Smith and husband, Jason, all of Frisco; great grandchildren, Katelyn and Kendall Smith; numerous nieces and nephews.
Friends and family were invited to the church for coffee and fellowship at 9:00 a.m. Saturday, prior to the service.
Memorials may be made to First Baptist Church Building Fund, 710 N. Center, Bonham, TX 75418.Online guest register www.wisefuneralhome.com. ~ ~ ~ The Leonard Graphic, March 2007
---
Vaughn, Alice Marie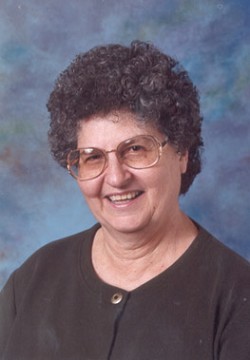 Funeral services for Mrs. Alice Marie Vaughn, age 72 of Bonham, were held at 2 p.m. Sunday, May 25 at Fannin Bible Baptist Church in Bonham. Officiating was Rev. Grady Sanders. Interment followed in Willow Wild Cemetery.
Mrs. Vaughn passed away Friday, May 23 in Texoma Medical Center in Denison. She was born on December 29, 1935 in Ladonia, the daughter of the late Oscar Zearl and Penney Opal Howard Mitchell. Mrs. Vaughn was married to Paul Vaughn on June 28, 1952 in Bonham. She was a retired school teacher, a member of the Fannin Bible Baptist Church and also a Sorority Sister of Delta Kappa Gamma.
She is survived by her husband Paul Vaughn of Bonham; daughter Susan Skinner and husband David of Bonham; son Kenneth Wayne Vaughn of Bonham; grandchildren Jason, Jim and wife Heather, Julie and Shannon Skinner; great-grandchild Katie Brook Skinner; sister Ruth Binion and husband Guy of Bonham. ~ ~ ~ Bonham Journal, Tuesday, June 10, 2008