Grove Hill Memorial Park Obits
Dallas Co Cemeteries of TX
Submitted by Elaine Nall Bay and Patricia Nall
---
Carter, Howard
Howard Carter of Dallas, formerly of Greenville, was born Jan. 29, 1925, and died April 25, 2008. He was preceded in death by his wife, Mary Carter; his parents, Earl and Maggie Carter; and brothers Herbert Carter, Kenneth Carter, Joe Carter, Dalton Carter and Bill Carter. He is survived by brothers Raymond Carter, Donald Carter and Albert Carter; a sister, Lois Marie Gambrell; and many other loving family and friends. Graveside services are at 2 p.m. today at Grove Hill Memorial Park in Dallas under the direction of New Hope Funeral Home of Sunnyvale. ~ ~ ~ The Herald Banner, Tuesday, April 29, 2008
---
Hill, Hubbard L.
On Dec. 18, 2007, Hubbard L. Hill of Nacogdoches, Texas, went to be with the Lord. A former resident of Garland, Texas, Hubbard L. Hill was born Dec. 3, 1910, at Oak Flat, Nacogdoches County, Texas, to Minnie Collier and Louis N. Hill.
Hubbard married Edna Smith on Oct. 13, 1939, at Rockwall, Texas. She preceded him in death.
He is survived by sons, Hubbard Mike Hill and wife, Cheryl, of Nacogdoches, Texas, and Donald S. Hill and wife, Lynne, of Houston, Texas; grandsons, Douglas S. Hill, Hubbard Nat Hill, and Hardy B. Hill; granddaughters, Laura Martin and Jessica Howell and six great-grandchildren.
Services were held at Bethany Baptist Church, Cushing, Texas. Interment was held at Grove Hill Cemetery, Dallas, Texas. Memorial may be made to Friendship House, 620 W. Avenue. B. Garland, Texas. ~ ~ ~ The Garland News, Saturday, December 29, 2007
---
2006
Funeral services for Jid Little, 77, of Emory, will be held on Thursday, March 9 at 2:00 p.m. at Wilson-Orwosky Funeral Home Chapel with Rev. Joe Perkins officiating. Burial will be at Grove Hill Cemetery in Dallas. Mr. Little died Friday, March 3, 2006, at his residence. Mr. Little was born in Corssett, Arl. on June 28, 1928, to William Carl and Bertha Gray Little. He served in the Army and worked for State Farm Insurance. In 1948, he married Eunice Norene Foyil. He was a Baptist. Survivors include daughter Melinda Handley of Emory; son James D. Little of Longview; grandchildren Craig Little and Becky Littrell; great-grandchildren Harli Littrell and Tony Little; and special friend Roxann Fowler. He was preceded in death by his wife, brothers and sisters.
---
Lord, Alton Junior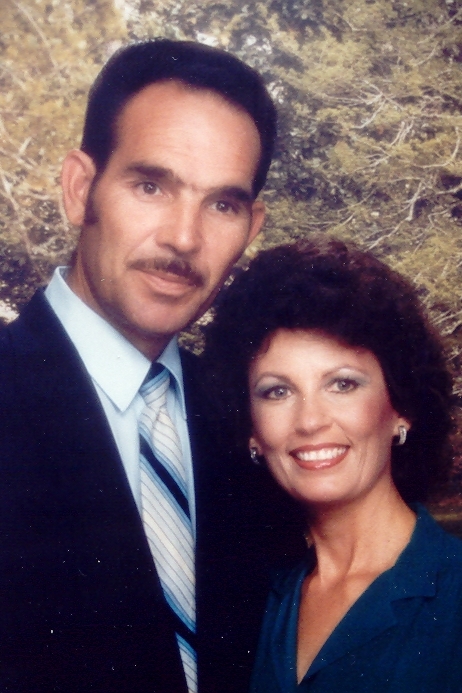 MANSFIELD, Texas - Alton Junior Lord, 68, a longtime Garland resident and former employee of Texas Instruments, passed away Saturday, April 26, 2008, in Fort Worth, after a courageous fight against lung disease.
Mr. Lord was born April 24, 1940, the third of four children born to Alton and Barbara Lord in Tucumcari, N.M., and grew up in Corsicana. He enrolled in barber school and began working as a licensed barber as a teenager. He married Betty Sue Davis, the love of his life, in 1960 and they were blessed with two children, Karen Welborn and Bruce Lord.
He was hired to work in maintenance at Texas Instruments in Richardson, where he retired after more than 30 years of service. Junior lived in Garland until moving to Mansfield in 2007 to be closer to his family and to enjoy his grandchildren.
He will be remembered by his family for his love, support and compassion to help others, as demonstrated by his tissue donations at the time of his death. He is remembered as having a sharp wit and enjoyed reading, watching movies and working the New York Times crossword puzzle after eating breakfast with his friends each morning. He was a Mason and a member of the National Rifle Association.
His family is grateful to the many friends who offered their support, prayers and visits during his illness.
He was preceded in death by Sue, his high school sweetheart and wife of 32 years, and his parents and sister, Betty Goode.
He is survived by his daughter, Karen Welborn and her husband, Gary; son, Bruce Lord and his wife, Cyndy; grandchildren, Travis and Taylor Welborn; sisters, Nova Proch and her husband, Ken, and Martha Brock and her husband, Charles.
Funeral Services were held at noon Wednesday, April 30, 2008, at Blessing Funeral Home in Mansfield, and burial was at 2:30 p.m. in Grove Hill Cemetery in Dallas. Visitation was held from 6 to 8 p.m. Tuesday, April 29 at Blessing Funeral Home.
Pallbearers were Jerry Blackmon, Charles Brock, James McCown, John McCown, PeeWee Read, and Charles Wyatt, and Honorary pallbearers were Lake Austin, Donald Brown, Jim Smedley, Mike Wyatt and Paul Wyatt.
Memorials can be made to the American Lung Association. ~ ~ ~ The Garland News, May 6, 2008
---
Yates, Robert Mack
Robert Mack Yates, 62, of Dallas died April 22, 2008 in a nursing home in Dallas. Born Jan. 6, 1946, in Dallas, he was the son of Elmer and Geraldine Yates. Mr. Yates is survived by his parents; a brother, Elmer Gerald and wife Linda of Terrell; and a sister, Elizabeth Ann Shepard and husband Donald of Quinlan. Graveside services are at 2 p.m. Thursday at Grove Hill Cemetery in Dallas. Local arrangements are through Lynch Funeral Service. ~ ~ ~ The Herald Banner, Wednesday, April 23, 2008
---